What does the dry, safe seed dream of becoming? Enfolded inside every seed is a tiny green embryo, a living blueprint of what is possible.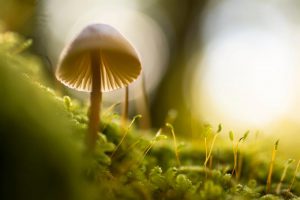 This embryo comes to life only when the perfect alchemy of water, sun, and pressure from the earth creates a chemical reaction, relaying a message that it is time to shed its warm winter coat, grow tall, root itself in the ground, and GROW.
Such initiations are not unlike the way my trainer uses gentle pressure to give me something concrete to push against, catalyzing untapped powerhouses of strength and flexibility within.
When we feel out of alignment with what is happening in our world, we can trust nature to be our guide. Seek silence to hear the voice within. Be inspired by timeless myths and shapes of nature. Surrender to divine source energy to blossom into your most glorious, wild self this summer.
Contributed by Jamie Skinner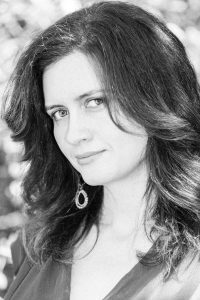 Jamie Michelle SkinnerJamie Michelle Skinner is an extroverted introvert, occasional hermit, writer, dancer, and somatic educator. After losing over 100 pounds through her passion for dance, her mission is to inspire dancers from all walks of life to find freedom, joy, and health through "writing" their own story on the dance floor, using a vocabulary of mellifluous movement creativity that is both universal and unique, and grounded in the body's own natural intelligence.
Jamie is a graduate of the University of Maryland's prestigious Philip Merrill College of Journalism, where she studied news reporting and literary journalism under greats like Judith Hillman Paterson, author of Sweet Mystery: A Book of Remembering. Jamie also studied art history and literature at the University of Ireland's Dublin campus.
Recently, Jamie has become an avid practitioner of Nia, a movement form encompassing dance arts, martial arts, and healing arts, that is adaptable to many levels and abilities. Since completing her white belt in October 2014, she has undergone three specialized Nia trainings, and is now certified to teach Moving to Heal Nia, Nia FreeDance, and Nia 5 Stages, a developmental movement practice for self-healing. In addition, she is a Pilates Sports Center teacher-in-training. Jamie lives in Santa Barbara, California.