Call 818-509-0914 for More Info and to Schedule a Studio Visit!
Pilates Teacher Training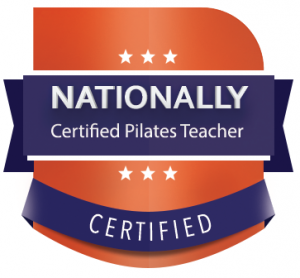 Study and train to become a professional Pilates Instructor at Pilates Studio City with the award-winning and internationally recognized Pilates Sports Center Teacher Training Program.
Utilizing a contemporary teaching approach based on the original exercise method developed by creator Joseph Pilates in the 1920's, this instructor-training program is uniquely designed to provide students with an innovative learning experience and extensive preparation for a successful career in Pilates training. Whether you have led fitness classes before, or have never taught a class in your life, you will learn the professional skills and techniques needed to teach individual clients and group classes safely and effectively.
What makes the PSC program so unique?
Students will learn the Classical and Progressive approach to Pilates all in one program using a beautiful, organized photographic manual. Our instructors are successful, sought after and return to us for continued workshops year after year.

Meeting only the highest standards in Pilates education and programming, we've created a more contemporary and comprehensive approach to Pilates teacher training that emphasizes methodology and functionality. Students will learn the authentic exercise method in a unique way that preserves the essence of the original technique but incorporates today's modern biomechanical knowledge and exercise science principals.
This 450-hour accelerated full-course program is offered in a modular or comprehensive 16-week format to give you the flexibility to complete the program as quickly or as slowly as your schedule and budget allows. In addition, class sizes are purposely kept small to ensure that every student receives a high level of attention and one-on-one contact.
Interested? We would love to tell you more! Call us today at 818-509-0914 or send us an email at info@PilatesStudioCity.com to begin your journey into a new career that will change your life!
Course Schedule
Pilates Studio City
Master Trainers Lora Pavilack & Jenny Kornfeld
11650 Riverside Drive, Suite 1
Studio City, CA 91602
Call: 818-509-0914
Full Program 16 weeks
Next Training May – August 2021 (exact dates TBA)
PSC Teacher Training Full Course
In this comprehensive course, you will learn a full range of exercises utilizing various Pilates equipment and props including Pilates Mat work and repertoire on the Reformer, Cadillac and Wunda/Combo Chair. You will also walk out of this course with the essential knowledge of Pilates principals, proper alignment, anatomy, teaching skills and so much more. A fully photographic Manual complete with photo visuals, modifications, variations, muscular focus and movement patterns will be provided to you for the course or module(s) you will attend. 31 NPCP CEC's will be earned upon graduation from the full course (1 hour = 1 CEC).
Each student will learn:
Fundamental Pilates principals and philosophies
Client assessment and alignment protocol
Anatomy and biomechanics taught using audio and visual aids in an interactive environment
Pilates Mat Repertoire
Universal Reformer Repertoire
Cadillac/Trapeze Table Repertoire
Wunda/Combo Chair Repertoire
Small apparatus skills utilizing the jump board, magic circle, rotating discs, balance/wobble board, foam rollers, thera bands and balls
Combining east coast/traditional and west coast/progressive styles with modifications and variations
Creative training and program development skills for any level of proficiency
Medical anatomical terminology
Verbal and tactile cueing skills
Attitude, confidence and composure of a professional instructor
Studio etiquette and equipment safety
Ethics and scope of practice
Understanding indications and contraindications for specific injuries/dysfunctions and special circumstances
Graduates will the meet criteria for, and be prepared to take, the National Pilates Certification Program Exam™
PSC Teacher Training Mat Course
Enjoy deepening your movement experience with Pilates Mat repertoire and learn how to teach others to do the same. The class size is limited to ensure a high level of attention and service. You will receive your Pilates Mat manual on the first day of the module. It includes photo visuals, modifications, variation, muscular focus and movement patterns that will help you with your learning and teaching process. The Pilates Sports Center Teacher Training Mat Course is offered during the first 2.5 weeks of a Full Course.
Each student will learn:
Fundamental Pilates principals and philosophies
Client assessment and alignment protocol
Anatomy and biomechanics taught using audio and visual aids in an interactive environment
Pilates Mat Repertoire
Testimonials
"Pilates Studio City's teacher training program's curriculum uniquely braids together instruction in anatomy, the Pilates repertoire and philosophy, and communication skills to graduate confident instructors with a craft and the ability to grow it. Beyond the curriculum, Lora has created a supportive learning environment in her studio that further nurtures each student's growth. Her experience brings such a depth to the material beyond what's on the textbook's page. Her positive nature, passion, gentle guidance along with constructive criticism and encouragement were so inspiring to me that I went on to become a master trainer myself!" ~Jenny K.

"It was very fortunate for me to have found the Pilates Sports Center Teacher Training Program at Pilates Studio City. The Program is excellent, teaching so much about moving and strengthening the human body and different ways to approach clients and help them grow stronger. Lora was fantastic! She was extremely patient, knowledgeable and encouraging throughout the entire learning experience from beginning mat exercises and anatomy to advanced exercises and modifications. Lora's positive energy and creative approach made the process such a pleasure. Lora created a challenging course of body movement including the art of precise imagery and cueing. I owe my love of teaching Pilates to my inspiring and encouraging Pilates teacher." ~Jana G.

"The PSC teacher training program completely transformed my life!  I came in to the program with little understanding of what it took to be a Pilates instructor. I left with a deeper knowledge of the human body and the art of Pilates. By the end of the training, I felt totally equipped to take on clients of my own. Lora is so unbelievably knowledgeable and engaging, I learn something new from her with every private session. PSC is such a motivating and supportive environment and I would recommend it to anyone looking to further their movement education." ~Jessi L.