"Dig anywhere in the earth and you will find a treasure." – Kahlil Gibran
When I first read the fantasy classic Lord of Rings, I stayed up all night to finish it. Of all the wondrous
worlds described by author J.R.R. Tolkien, I was fascinated most by the magical land of the Ents: walking, talking trees that filled the forest with songs of haunting beauty and served as shepherds to the other trees.
Sometimes Ents would fall into a deep sleep and forget who they were, living still and silent for centuries. Once awakened, Ents were a powerful force, capable of legendary speed and strength. They played a pivotal role in the unfolding of Tolkien's epic story.
As it turns out, real-life trees are more like Ents than I ever imagined! According to German forester
Peter Wohlleben, author of The Hidden Life of Trees, trees suckle their young and work cooperatively to care for sick and elderly members of their community. They make friends and feel loneliness. Just under the forest floor, trees send messages to each other via electrical signals traveling an intricate network of roots and fungi not unlike the human nervous system!
In this month of make-believe, I wonder if the magic we seek can be found, not in the masks we wear, but in the untold secrets of the earth beneath our feet.
Take a breath, and let it move you!
Rejuvenate, Play, Find Your Way!
SAVE THE DATE:
Santa Barbara Women's Retreat: February 3-5, 2017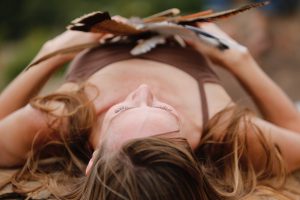 For three magical days, we will frolic in the natural beauty of the Santa Barbara foothills, celebrating our delicious and divine Selves! We will dance, swim, create, and meditate as we dive deeper into soulful self-care practices. Come and join Nikki and special guest teachers, healers, and performers as we discover and revel in our heart songs!
Energetic Awakening
Sensuous Writing
Soul Collage
Sound Healing
Ecstatic Dance
Gyrokinesis
Archery
Fresh, Gourmet Meals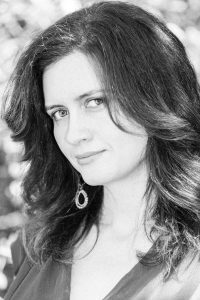 Contributed by Jamie Skinner
Jamie Michelle Skinner is an extroverted introvert, occasional hermit, writer, dancer, and somatic educator. After losing over 100 pounds through her passion for dance, her mission is to inspire dancers from all walks of life to find freedom, joy, and health through "writing" their own story on the dance floor, using a vocabulary of mellifluous movement creativity that is both universal and unique, and grounded in the body's own natural intelligence.
Jamie is a graduate of the University of Maryland's prestigious Philip Merrill College of Journalism, where she studied news reporting and literary journalism under greats like Judith Hillman Paterson, author of Sweet Mystery: A Book of Remembering. Jamie also studied art history and literature at the University of Ireland's Dublin campus.
Recently, Jamie has become an avid practitioner of Nia, a movement form encompassing dance arts, martial arts, and healing arts, that is adaptable to many levels and abilities. Since completing her white belt in October 2014, she has undergone three specialized Nia trainings, and is now certified to teach Moving to Heal Nia, Nia FreeDance, and Nia 5 Stages, a developmental movement practice for self-healing. In addition, she is a Pilates Sports Center teacher-in-training. Jamie lives in Santa Barbara, California.