New research indicates that the heart and the brain grew from the same embryonic parent cells. There is a stage in embryonic development in which the head literally bows to the heart. As the body develops and matures that connection remains intact in the form of 40 million neural cells that reside in the heart. If we spent less time "in our heads" and more time following, "bowing to," and honoring what we feel in our living, beating hearts, would we sense the flow of time differently, more connected to the cadence of the earth? Perhaps our relationship with time, work, even life, would emerge more playful, with an effortlessness as natural as breathing.
As a dancer it is easy to fall into old patterns of movement in which I have trained. Sometimes this can lead to a level of mental engagement that urges me to go faster and faster to keep up, to perform or conform in some way. Unpracticed, spontaneous movements are valuable because they unveil unexplored emotions and fresh insights as new neural pathways are formed. I often think through a challenge for weeks only to feel it untangle and resolve itself in a few hours of deep, meditative dance.
When I find myself veering toward performance, which is really the desire to please anybody other than myself, I like to close my eyes and tap into my innate body wisdom. I put my hands on my heart to feel my heartbeat with my fingertips. I recede from the invisible stage, from the pressure of expectation, and let the music work its magic, smoothing out anything that is raw or stuck. When the dance begins again, my gaze is softer, my muscles relaxed, every step and gesture imbued with truth, rapture, and a more rooted, reverent beauty.
Your body is always there for you, no matter how long it has been, keeping time right along with the rolling tides and the rising and setting of the sun. As the days grow long, hot, and full this summer, remember to stay true to your body and your body will stay true to you.
Contributed by Jamie Michelle Skinner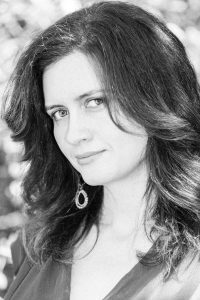 Jamie Michelle Skinner is an extroverted introvert, occasional hermit, writer, dancer, and somatic educator. After losing over 100 pounds through her passion for dance, her mission is to inspire dancers from all walks of life to find freedom, joy, and health through "writing" their own story on the dance floor, using a vocabulary of mellifluous movement creativity that is both universal and unique, and grounded in the body's own natural intelligence.
Jamie is a graduate of the University of Maryland's prestigious Philip Merrill College of Journalism, where she studied news reporting and literary journalism under greats like Judith Hillman Paterson, author of Sweet Mystery: A Book of Remembering. Jamie also studied art history and literature at the University of Ireland's Dublin campus.
Recently, Jamie has become an avid practitioner of Nia, a movement form encompassing dance arts, martial arts, and healing arts, that is adaptable to many levels and abilities. Since completing her white belt in October 2014, she has undergone three specialized Nia trainings, and is now certified to teach Moving to Heal Nia, Nia FreeDance, and Nia 5 Stages, a developmental movement practice for self-healing. In addition, she is a Pilates Sports Center teacher-in-training. Jamie lives in Santa Barbara, California.