"How often should I come to class? Which package should I buy?" I am often asked these and other questions by my clients. If you attend classes, then the package to buy—hands down, no competition—is definitely the Combo
Class Package Membership.
Please note, I am specifically speaking of this package as a membership, meaning that the package is purchased on an auto-renew basis every month for $99 (as opposed to the $150 option without auto-renew, although as you'll see that is a great deal, too).
Why this package? Let's look closely. This package gets you 4 equipment (Group Reformer, Jumpboard, and/or DaVinci Bodyboard classes) and 4 non-equipment classes (Pilates mat, Burn at the Barre, Gyrokinesis, Integrated Stretch, Zumba, and NIA classes) to be used in one month's time. That averages out to one equipment and one non-equipment class a week.
As an instructor, I can't recommend a better schedule for my class-attending clients! Pilates twice a week! Each session offering different yet complementary workouts! Good ol' Joe Pilates never meant for his workouts to be mat based OR equipment based. Rather, he viewed all of his exercises, whether on the floor or on the equipment, as valuable, essential, and complementary.
Now let's talk pricing…because it can't be beat! This membership costs $99 a month. It could be said that at that price, you are getting your non-equipment classes for free! After all, a membership for 4 equipment classes alone costs $100.
Buy the Combo Class Package membership instead, and you'll get 4 non-equipment classes as well for $1 less per month! In addition, you will have locked in great rates for any additional classes you would like to purchase: $25 for each additional equipment class and $13 for each additional non-equipment class.
Last, but not least, a varied workout is the best workout. Here at Pilates Studio City we have so many different, challenging workouts to keep you healthy and moving! This package will allow you to explore all our class offerings. Haven't looked at our schedule recently?
Check it out! And let's get moving!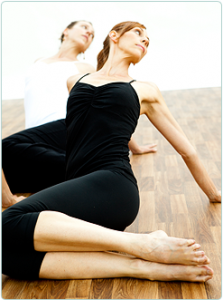 Want to become a standing member of your favorite classes? Our wonderful Front Desk staff is more than happy to help you out!
They can also help show you how to purchase your memberships online so you don't miss out on this great deal!
Please note that we do require instructor approval for higher level and group reformer classes. Please check with you instructor for his/her class recommendations.