Start a New Career, Improve Your Technique, and Have Lots of Fun: 2018 Pilates Teacher Training Enrollment Has Now Begun!
By Pilates Studio City On March 8, 2016 · 2 Comments
Every summer, Pilates Studio City buzzes with a little more energy and its family gets a little bigger as it hosts its 16-week Pilates Teacher Training program, guiding students through the principles and exercises of Pilates as well as the ins and outs of the repertoire's unique equipment.
Our Pilates Teacher Training program attracts a wide array of students: some are looking for a second career while others are looking for their first career! Many take the program to improve their technique and/or develop a skill they can share with family and friends while caring for their own body. No matter your motivation, if you are interested, let us know! We'd love to tell you more about the program to see if it is right for you!
Pilates Studio City Pilates Teacher Training
May 16, 2018, to August 29, 2018
Wednesday/Friday 1pm to 5pm
Taught by Lora Pavilack, Master Trainer and Pilates Studio City Owner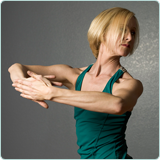 For over 10 years, Lora Pavilack has hosted the Pilates Sports Center Pilates Teacher Training program at Pilates Studio City. Read the following testimonials from her former students/current teachers:
PSC's Pilates Teacher Training Testimonials
Jessi: "The PSC teacher training program completely transformed my life!  I came in to the program with little understanding of what it took to be a Pilates instructor. I left with a deeper knowledge of the human body and the art of Pilates. By the end of the training, I felt totally equipped to take on clients of my own. Lora is so unbelievably knowledgeable and engaging, I learn something new from her with every private session. PSC is such a motivating and supportive environment and I would recommend it to anyone looking to further their movement education."
Jana: "It was very fortunate for me to have found the Pilates Sports Center Teacher Training Program at Pilates Studio City. The program is excellent, teaching so much about moving and strengthening the human body and different ways to approach clients and help them grow stronger. Lora was fantastic! She was extremely patient, knowledgeable, and encouraging throughout the entire learning experience from beginning mat exercises and anatomy to advanced exercises and modifications. Lora's positive energy and creative approach made the process such a pleasure. Lora created a challenging course of body movement including the art of precise imagery and cueing. I owe my love of teaching Pilates to my inspiring and encouraging Pilates teacher."
Jenny: "Pilates Studio City's teacher training program's curriculum uniquely braids together instruction in anatomy, the Pilates repertoire and philosophy, and communication skills to graduate confident instructors with a craft and the ability to grow it. Beyond the curriculum, Lora has created a supportive learning environment in her studio that further nurtures each student's growth. Her experience brings such a depth to the material beyond what's on the textbook's page. Her positive nature, passion, gentle guidance along with constructive criticism and encouragement were so inspiring to me that I went on to become a master trainer myself!"